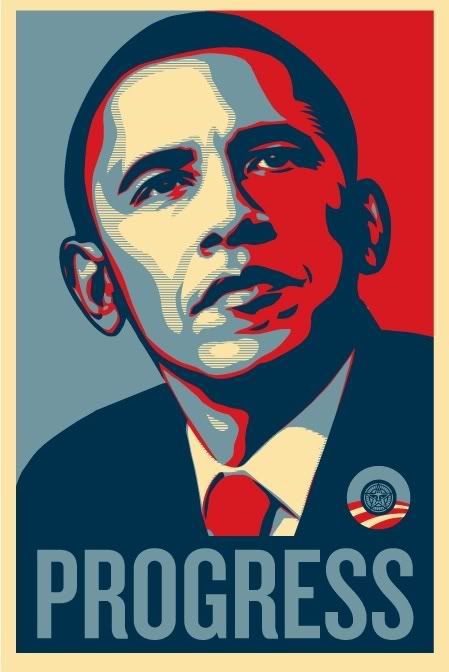 Los Angeles, CA
. The Mexican American Political Association (MAPA) has announced its endorsement of Senator Barack Obama for the primary election(s). Below is a statement released by MAPA National President, Nativo V. Lopez:
"In various previous bulletins we have pointed out numerous contradictions and challenges facing us during this presidential campaign. The aspirations for political change that conforms to the myriad social needs of Latinos, the working majorities of the U.S., and all people of color are huge. Fair and humane immigration reform, an end to the war in Iraq and Afghanistan and the return of U.S. troops to their loved ones, universal and affordable healthcare, fair versus "free" trade policies and an end to the export of millions of jobs, immediate relief to working families devastated by the subprime housing crisis, equitable and progressive tax rates, a reduction of the budget deficit not on the backs of working people, a restoration and protection of privacy rights and an end to government spying and surveillance on its citizens and residents, protected right to organize a union and negotiate a collective bargaining unit, an end to the era of dependency on fossil fuels, the inviolability of women's right to choice and immediate access to health services – these and many more issues are moving millions "of people into motion in search of relevant change in our country.
"The real question before us is whether any of the current presidential candidates measures up to our expectations and aspirations for change within the context of a constrained political system dominated by two main political parties – Republican and Democratic, its various minor parties, but an ever growing and robust independent segment of the electorate?
"The Mexican American Political Association (MAPA), the oldest political-civic organization of Mexican Americans and Latinos in the U.S., answers the question in the affirmative with some reservations. The task before us is enormous and we refuse to invest everything on one woman or man aspiring to assume the highest political office in the land, and expect that this will create the change we desire. This is only one element of the political equation. The majority of the responsibility for change is ours – our collective responsibility to create sweeping social movement and impose our political will as the majority producers of society. We do this by participating in political elections, mobilizations of masses of people, social protests, lobbying, sit-ins, petitions, recall of elected officials when necessary, and the use of many other tactics.
"No political candidate is perfect, but which candidate comes closest to our ideal and speaks to our issues and interests, exudes confidence, demonstrates a track-record for integrity and speaking truth to power, and voting in favor of working peoples interests?
"Our first choice was Congressman Dennis Kucinich. We firmly believe that his platform is our platform, and that his progressive trajectory as an elected official speaks for itself. However, for many reasons citizen Kucinich retired from the presidential primary race to pursue a re-election bid for his current seat. MAPA stood on principle to support the candidate who thoroughly stands for peace, fair trade, humane immigration reform, universal healthcare access, women's choice, worker's rights, and while his candidacy may have represented an impossible long-shot – we resolved that elections in and of themselves do not constitute the main measure of political change, and that our fight is a strategic one premised on deep-rooted organization of political conscious Latino workers and families in alliance with affinity constituencies.
"However, something nasty in the national campaigns reared its head over the past two weeks, which motivated us to consider another endorsement for a presidential candidate of the Democratic Party primary elections. We have observed with utter disgust the use of racially divisive and polarizing tactics employed by the Clintons, both Hillary and Bill, against Senator Barack Obama, not the first presidential candidate of African American origin. This is something that we would have expected from Republican candidates, but instead it surfaced from the bowels of the center-right institutional currents of the Democratic Party. The tactics are absolutely deplorable and clearly demonstrate what the Clintons think of all people of color.
"In other words, when they speak and refer to Senator Barack Obama in the racially disparaging manner in which they have, they are really referring to all of us people of color – African Americans, Latinos, Asian Pacific Islanders, and Native Americans. Perhaps worst yet, they think little of white members of the electorate wrongly believing that such tactics would move white voters away from Senator Obama - the scary specter of a black candidate with little experience and questionable credibility assuming the reins of power. The repeated claim by the Clintons' paid pollster, Sergio Bendixen that Latinos won't vote for a black man is one more example of the polarizing self-fulfilling prophecy injected into the campaign of late. Certainly they will deny such a charge, but then again, they are not people of color and have not been the victims of their own invective.
"MAPA has historically supported candidates it believed were competent to represent the corresponding electorate irrespective of their national origin, race, gender or age. The content of their character is what mattered most to us.
"The leadership and membership of MAPA have resolved to endorse Senator Barack Obama as the presidential candidate for the Democratic Party, who also just happens to be African American.
"We also observe with great pride growing numbers of young white voters enthusiastically embracing the message of Senator Obama, black voters turning out in greater percentages than previous elections exuding pride and hope, Latino culinary union members who see themselves in the candidacy of the young senator, and women who deposit their faith in the intelligence and oratorical imagery displayed by candidate Barack Obama. All of this bodes well for the future of America – seeing beyond race – capable of assimilating the message of Dr. Martin Luther King, Jr.
"Senator Obama is the only remaining candidate who has declared in favor of issuing driver's licenses to immigrants (much before the current campaign) and the right of immigrant youth to higher education through the Dream Act, pursuing humane immigration reform his first year in office, returning all U.S. combat troops from Iraq, (one of the few federal legislators who originally opposed the war publicly), and pursuing universal healthcare reform (albeit retaining a role for private insurance companies) – these are a few of his down-payment commitments to the electorate he seeks to convince that now is the time to carve the change required due to the current maladies plaguing the country. It is our obligation to move this campaign and candidacy still closer to the wishes and pressing needs of the majorities.
"Si Se Puede con Obama, Yes We Can with Obama, is the recurring chant that we now will also raise to oppose those candidates who live in the past, seek dynasty, angle to divide and polarize us, or propose continued neo-liberal directions for the nation-state.
"Si Se Puede with Obama, and with and by and for the people."
###
Nativo V. Lopez
is currently the National President of the Mexican American Political Association (MAPA), which requires of him full-time advocacy for the civil, human, labor, and immigrant rights of Mexicans, Mexican Americans, and Latinos throughout the United States. He has dedicated his life to these causes since his years as a high school student where he founded the first student movement organization, United Mexican American Students (UMAS). He was born in Boyle Heights, Los Angeles in 1951 to Mexican American parents, and is of both eighth-generation native U.S. born and immigrant stock. Nativo met the legendary immigrant organizer, leader, and advocate, Humberto "Bert" Corona, in 1971 and worked with him in various capacities for thirty years with the organizations Center for Autonomous Social Action (CASA), Hermandad Mexicana, and MAPA. He was a lead organizer in the 2006 pro-immigrant marches and was part of the creation of the National Alliance for Immigrant's Rights (NAIR) in Chicago, Illinois.
The
Mexican American Political Association
, an advocacy organization, was founded in Fresno, California in 1963 and has chapters throughout California. It is dedicated to the constitutional and democratic principles of political freedom and representation for the Mexican, Mexican-American and Latino people in the United States. For more information, visit the MAPA website at
http://www.mapa.org/
.